Przyszło mi do głowy, że ktoś może interesować się tematyką wyspiarską trochę bardziej od strony etnograficznej/ folklorystycznej. Jako, że takie właśnie studia skończyłam (etnologia na UJ), ale niestety nie miałam zbytniej możliwości pracy w zawodzie – pozostaje mi szperanie za książkami. Pamiętam wykłady Ś.P. prof. Piotra Kowalskiego z folklorystyki,  kiedy to swoimi opowieściami zarażał nas pasją do opowieści dziwnych i cudownych. Właśnie tego typu książki znajdują się w poniższej bibliografii, którą nie pamiętam już gdzie wyszperałam. Duchy, wróżki, hobgobliny i inne przedziwne stwory znajdują się w tym zbiorze. Nic tylko zasiąść i czytać. Może ktoś posiada w swoich zbiorach jakąkolwiek z tych książek? Chętnie się zapoznam/wymienię:)
Na pewno poszperam za tymi pozycjami kiedyś w brytyjskich antykwariatach i obiecuję, że podzielę się wrażeniami osobiście na blogu.
Scottish Crofters: A Historical Ethnography of a Celtic Village (Case Studies in Cultural Anthropology)
http://www.abebooks.com/servlet/BookDetailsPL?bi=11689731868&searchurl=bsi%3D0%26amp%3Bds%3D30%26amp%3Btn%3Dscottish%2Bethnography
The Folklore of Scottish Highlands
http://www.amazon.co.uk/Folklore-Scottish-Highlands-Anne-Ross/dp/0752419048
The Lore of Scotland: A guide to Scottish legends [Hardcover]
http://www.amazon.co.uk/Folklore-Scottish-Highlands-Anne-Ross/dp/0752419048
Cheape, Hugh. (2004). Gaelic Genesis. Scottish Book Collector 7: 9, 15–23.
Goodare, Julian (2003). Albion 35 (1): 180–12.
Henderson, Lizanne; Edward J. Cowan (2001). Scottish Fairy Belief: A History. Dundurn Press Ltd.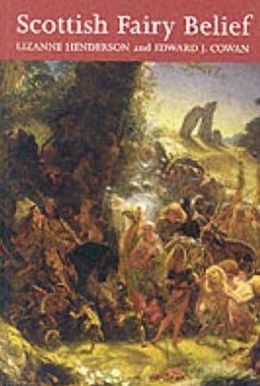 Hadden, J. C. (1892) "Kirk, Robert (1641?–1692), Gaelic scholar," Dictionary of National Biography.
Henderson, Lizanne. (2003). Untitled. Folklore. 114 (2): 278–279. (subscription required)
Hunter, Michael (2001a). "The Discovery of Second Sight in Late 17th-Century Scotland". History Today. 51 (6): 48–53.
Hunter, Michael (2001b). The Occult Laboratory: Magic, Science, and Second Sight in Late Seventeenth-Century Scotland. Boydell Press.
Kirk, Robert. (1976) The Secret Common-wealth & A Short Treatise of Charms and Spels. Edited by Stewart Sanderson, Mistletoe series. Cambridge, D. S. Brewer for the Folklore Society.
Lang, Andrew. (1893). The Secret Commonwealth of Elves, Fauns, & Fairies. London: David Nutt, In the Strand.
Löffler, Marion (2006). Koch, John T. ed. "Bible". Celtic Culture: A Historical Encyclopedia. ABC-CLIO. 
Narváez, Peter (1997). The Good People: New Fairylore Essays. University Press of Kentucky.

Ross, George MacDonald. (1998) Occult Tendencies in the Seventeenth Century, published as 'Okkulte Strömungen im 17. Jahrhundert,' translated into German by Andreas Beriger, in J.-P. Schobinger (ed.), Friedrich Ueberwegs Grundriss der Geschichte der Philosophie, Reihe 5, 17. Jahrhundert, Band 1, ed. J.-P. Schobinger (Basel: Schwabe), 196–224.
Sanderson, Stewart (1964). "A Prospect of Fairyland". Folklore. Taylor & Francis, Ltd. 75 (1): 1–18.(subscription required)
Sayce, Roderick U. (1934) "The Origins and Development of the Beliefs in Fairies". Folklore. Taylor & Francis, Ltd. 45 (2): 99–143.(subscription required)
Scott, Walter. (1830). Letters on Demonology and Witchcraft. Murray.
Smith, David Baird (1921). "Mr. Robert Kirk's Note-Book. The Scottish Historical Review. Edinburgh University Press. 18 (72): 237–248
Tanner, Marcus (2006). The Last of the Celts. Yale University Press. .
ZJAWISKA PARANORMALNE, FOLKLOR
Alexander, Marc, Haunted Castles and Abbeys of Britain, Arthur Barker 1978.
Alexander, Marc, Haunted Houses, Sphere 1982.
Alexander, Marc, British Folklore. New York: Crescent Books, 1982.
Ashe, Geoffrey, Mythology of the British Isles, Methuen, London 1990.
Ashe, Geoffrey, A Guide to Arthurian Britain, Aquarian Press.
The Athenaeum, London 1847.
Baldwin, Gay, More Ghosts of the Isle of Wight, Cowes 1992.
Baker, Margaret. Folklore of the Sea, London: David and Charles, 1979.
Black, G.F, compiler, County Folklore: Examples of printed folklore concerning Orkney and the Shetland Islands, Edited by Northcote W. Thomas. Vol. 3. London: David Nult for the Folklore Society, 1903.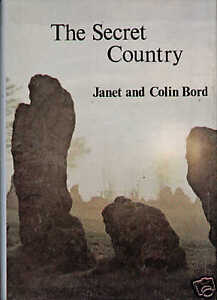 Bord, Janet and Colin, The Secret Country.
Briggs, Katherine, Abbey Lubbers, Banshees and Boggarts. An illustrated encyclopaedia of Fairies, New York: Pantheon Books 1976.
Briggs, Katherine, An Encyclopaedia of Fairies: Hobgoblins, Brownies, Bogies and other supernatural creatures. New York: Pantheon Books 1976.
Briggs, Katherine, A Dictionary of British Folk Tales in the English Language Vol I, Vol II. London: Routledge and Kegan Paul, 1971.
Briggs, Katherine, The Vanishing People: Fairy Lore and Legend. New York, Pantheon Books 1978.
Brooks, J. A. Britain's Haunted Heritage, Jarold 1990.
Burne, Charlotte, Shropshire Folklore, London 1883.
Campbell, John Francis, Popular Tales of the West Highlands, Edinburgh, 1860-1862.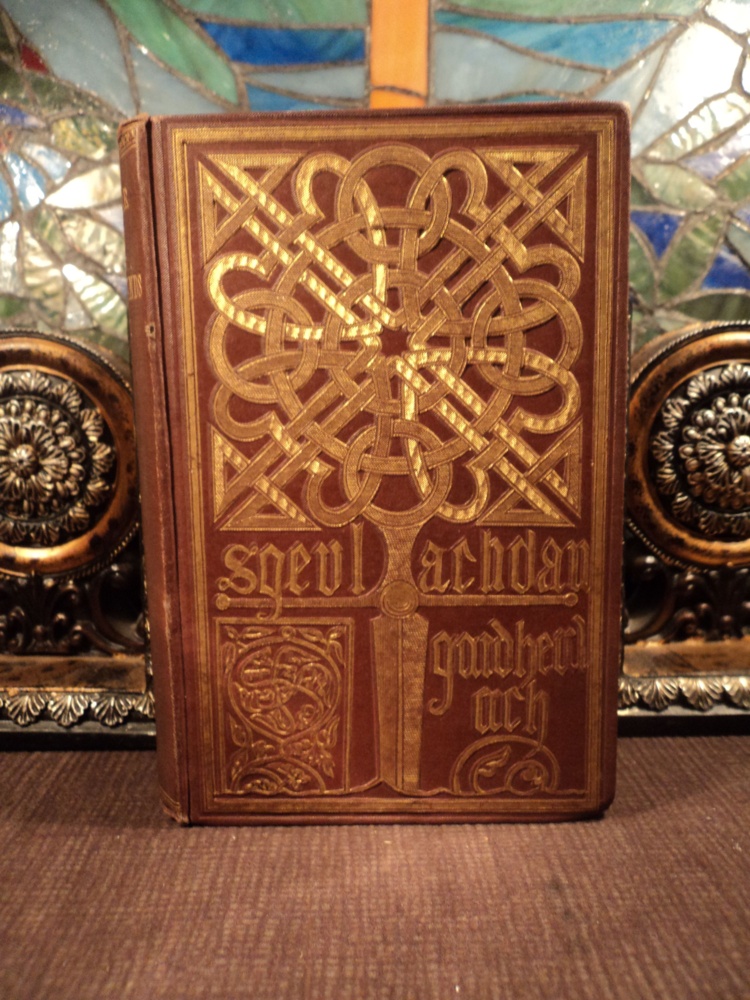 Cavendish, Richard, Mythology An illustrated Encyclopaedia, London: 1980.
Cavendish, Richard, A History of Magic.
Cavendish, Richard, The Black Arts.
Cheung, Theresa, The Element Encyclopedia of Vampires, An A-Z of the Undead
Christian, Roy, Ghosts and Legends, David and Charles 1972.
Cimo, Shirley. Piskies, Spriggans and other magical beings; Tales from the Droll Teller, New York: Thomas Y Crowell. 1980.
Clark, Keith, The Ghosts of Gloucestershire
Clarke, David, Strange South Yorkshire, Sigma Press 1994.
Cohen, Daniel, A Natural History of Unnatural Things. New York: McCall 1971.
Coxe, Anthony Hippisley, Haunted Britain, Pan 1973.
Daniels, Cora Linn, and C.M. Stevans, eds, Encyclopaedia of Superstitions, Folklore and the Occult Sciences of the World, Vols. 1& 2 Detroit. Gale Research 1971 ( reprint of 1903 edition).
Davidson, H.R.E, Gods and Myths of Northern Europe, London: 1964.
Deane, Tony, and Tony Shaw, The Folklore of Cornwall. Totowa, New Jersey: Rowman and Littlefield, 1975.
Deveaux, Paul, Earth Memory, Quantum, 1991.
Deveaux, Paul, Secrets of Ancient and Sacred Places, Blandford, 1992.
Drury, Nevill and Tillet, Gregorey, The Occult Source Book, London 1978.
Emerson, P. H. Welsh Fairy Tales and Other Stories, London 1894.
Evens-Wentz, Walter, The Fairy Faith in Celtic Countries.
Eyre, Kathleen, Lancashire Ghosts, Dalesman books, Yorkshire 1974.
Foreman, Joan, The Haunted South, Robert Hale 1978.
Fraser, Shelagh, Strange Tales of The Scottish Highlands, Glasgow:1933.
Frond, Brian, and Alan Lee. Fairies. Ed by, David Lartin. New York: Harry N Abrams 1978.
Garnett William, Horrors and Hauntings in Devon, Tabb House 1989
Green Andrew, Ghosts in the South East, David and Charles 1976
Green Andrew, Our Haunted Kingdom, Wolfe Publishing 1973.
Graves, Tom, Needles of Stone. Turnstone Books, 1978.
Henderson, William, Notes on the folklore of the Northern counties of England and the Borders. London: W Satchell, Peyton 1879
Hare, Augustus, In My Solitary Life, London.
Hare, Augustus, Memorials of a Quiet Life, London, 1871.
Hainning, Peter, Ghosts; An Illustrated History, London: 1974.
Hallam, Jack, Ghosts of the North, David and Charles 1976.
Harries, John, The Ghost Hunters Road Book, Muller 1968.
Hole, Christina, A Dictionary of British Folk Customs London:1976.
Hole, Christina, Haunted England: A survey of English Ghost Lore. New York: Charles Scribners Sons, 1941.
Hunt, Robert, Popular Romances of the West of England.
Jacobs, Joseph, Celtic Fairy Tales, London 1892.
Ken, Rogers, The Warminster Triangle, Coates and Parker 1994.
Kirk, Robert, MA, The Secret Commonwealth of Elves Fauns and Fairies (1691).
Keightley, Thomas, The Fairy Mythology, London, 1828.
Knightly, Charles, Folk Heroes of Britain. New York: Thames and Hudson, 1982.
Leach Maria, ed. Funk and Wagnalls Standard Dictionary of Folklore Mythology and Legend, 2 Vols., New York: Funk and Wagnall, 1950.
MacNaghten, Angus, Haunted Berkshire
MacRitchie, David, Fians Fairies and Picts. London: Norwood Editions, 1974.
Maple, Eric. Supernatural England, London:1977.
McEwan, Graham J, Haunted Churches of England, Robert Hale 1989.
Mc Gowen, Tom, Encyclopaedia of Legendary Creatures. Chicago. Rond Mc Nally. 1981.
Moakes Len, Haunted Nottinghamshire, J.H Hall, Derby 1987.
Newnan, Paul, The Hill of The Dragon: An Enquiry into the nature of the Dragon Legend, Totowa, New Jersey: Rowman and Littlefield, 1980.
Nicholson, John, Some Folk-Tales and Legends of Shetland.
O'Donnel Elliot, Haunted Britain, Rider and Company, 1949.
Owen, Elias, Welsh Folklore, A Collection of Folklore and Legends of North Wales, 1896.
Pennick, Nigel, Practical Magic in the Northern Tradition, Aquarian Press 1989.
Playfair, Guy Lyon, The Haunted Pub Guide, Javelin Books 1987.
Poole, Keith B, Ghosts of Wessex, David and Charles 1976.
Readers Digest Association, Discovering Britain. London: Drive Publications, 1982.
Readers Digest Association, Folklore Myths and Legends of Britain.
Robertson, Lawrence Durdin, The Year of the Goddess, Bycornute Books, 1990.
Robetson MacDonald, R. More Highland Folk Tales, Edinburgh and London, 1964.
Robertson, William Historical Tales and Legends of Ayrshire, London, Hamilton Adams and Co, 1889.
Rutherford, Ward, Celtic Mythology, Aquarian Press, 1987.
Sampson, Charles. Ghosts of the Broads, Yachsman Publishing 1931.
Sikes, Wirt British Goblins: Welsh Folklore, Fairy Mythology, Legends and Traditions, London, 1880.
Spence Lewis, British Fairy Origins: Wellinborough, England: The Aquarian Press, 1981
Spence Lewis, The Fairy Tradition in Britain.
Stewart R.J, Celtic Gods and Goddesses, Blandford Press 1990.
Thomas, Keightley, The Fairy Mythology, William Harrison Ainsworth 1828.
Tongue, Ruth L., Forgotten Folk Tales of The English Counties. London: Michael Joseph, 1983.
The Best of Fortean Times, Futura, 1991
Underwood, Peter, A Gazetteer of Scottish and Irish Ghosts. London: Souvenir Press, 1973.
Underwood, Peter, A Gazetteer of Scottish Ghosts. Fontana, 1974
Underwood, Peter, Dictionary of the Supernatural, London: 1978.
Underwood Peter, Mysterious Places, Bossiney Books, St. Teath 1989.

Walker, Charles, The Atlas of Occult Britain

Westwood, Robert, Mysterious Places of Dorset
Wilcock, John, A Guide to Occult Britain. Sphere, 1977.
Wiltshire, Kathleen, Ghosts and Legends of the Wiltshire Countryside, 1973
http://www.pinterest.com/catherinepoland/scottish-freak/(adsbygoogle = window.adsbygoogle || []).push({});